MICHAEL HAMES
Canadian — Contemporary
Michael has donated the following paintings to the
WES – Giving hope through Education. Proceeds from the upcoming silent auction of these paintings will help support two young Afghan refugees attending Vancouver Island University. To learn more about Wes, press the link above.
 For more information about placing a bid, contact Wes through the link above or send me an email at:
More details coming soon
<![if !vml]>
<![endif]>            <![if !vml]>
<![endif]>
                                                           Street Cleaner      Oil on Panel      10"x 12"                                 Shepherd       Mixed Media     17" x 22"       
<![if !vml]>
<![endif]>
Woman from Mangar, II  (above) was also donated commission free to WES  by Michael Hames and Steffich Fine Art, Salt Spring Island BC.
 This painting was purchased at their very successful silent auction fundraiser, held in late October, significantly helping to reach the goal!
<![if !vml]>
<![endif]>
 "The Labour Market"    Retouched Monotype    19 ˝" x 24 ˝"
 Michael has been invited by the European Modern Art Museum in Barcelona, Spain
to exhibit this piece in an upcoming catalogued exhibition. It will become a part of the museum's permanent collection.
                                                                       <![if !vml]>

<![endif]>              <![if !vml]>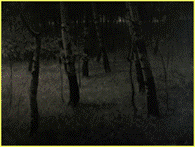 <![endif]>               <![if !vml]>
<![endif]>              <![if !vml]>
<![endif]>              <![if !vml]>
<![endif]>
                                                      Portraiture             Landscape             Sculpture        Figurative                    Drawing                                               
HOME         Profile        CV        Industrial Arts        Available Works        FINE ART HOME