TWO LIGHT SOLD
<![if !vml]>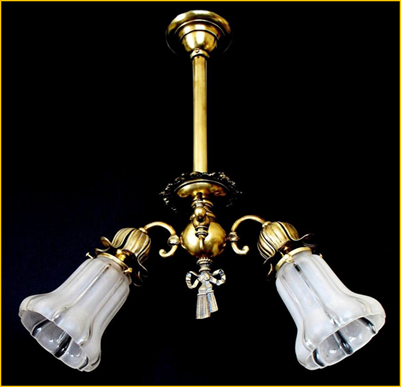 <![endif]>
This Victorian beauty was originally a combination of gas and electric, and another favourite I use in advertising. We actually had two; the first went to New York and the other to Greenville, Mississippi.
<![if !vml]>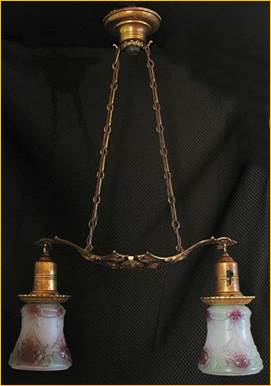 <![endif]>                     <![if !vml]>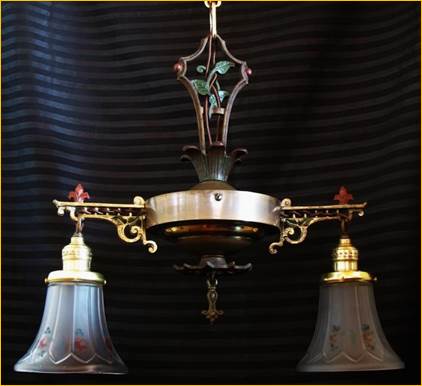 <![endif]>
Both of these decorative and colourful Art Nouveau light fixtures found homes in Nova Scotia, Canada.
<![if !vml]>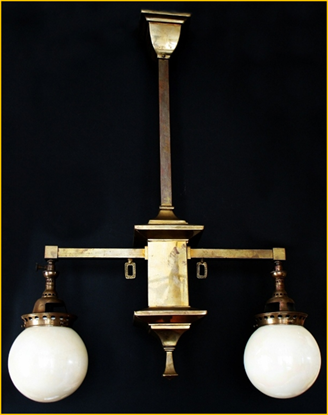 <![endif]>                      <![if !vml]>
<![endif]>
Two handsome converted gas Mission ceiling fixtures dating back to the 1890s. The one on the left now lights up a pool table near Edmonton, Alberta, as part of the transformations of a relatively new (1980s)home. The other, with original slag glass shades, illuminates a hand crafted dining room table in an  Annapolis Royal heritage home.
<![if !vml]>
<![endif]>                       <![if !vml]>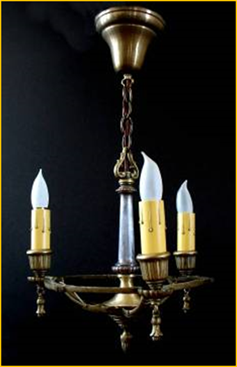 <![endif]>
This elegant two candle style ceiling light fixture, circa 1920, was purchased as a set with the matchingthree light on the right for a newly constructed Minneapolis, Minnesota, home.                                                      
<![if !vml]>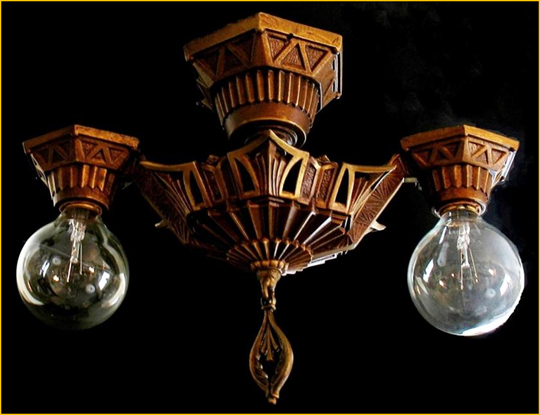 <![endif]>
The two toned custom finish shows off the intricate cast details on this two bulb, semi flush mount Art Deco ceiling light. This beauty was a birthday gift for a Nova Scotia lady's home.